Recently, Rapid COVID-19 Antigen Self-Test developed by Orient Gene Biotech (Stock Code: 688298) has obtained the CTDA certification for a period of 5 years from the UK, and Drug of Abuse Urine Test Cup has obtained FDA 510(k) certification. After obtaining the certification, the above products are available for sale in the corresponding markets, which is a high recognition and trust for Orient Gene Biotech.
Rapid COVID-19 Antigen Self-Test developed by Orient Gene Biotech uses nasal swab samples to detect whether there is infection with COVID-19. It is used for the detection of symptomatic and asymptomatic individuals, with the following characteristics:
1. High sensitivity and strong specificity
2. Saving both time and labor, simple operation
3. Quick results in 15 minutes, clear and easy-to-understand interpretation results
4. Availability for non-professionals, early detection, early handling and early treatment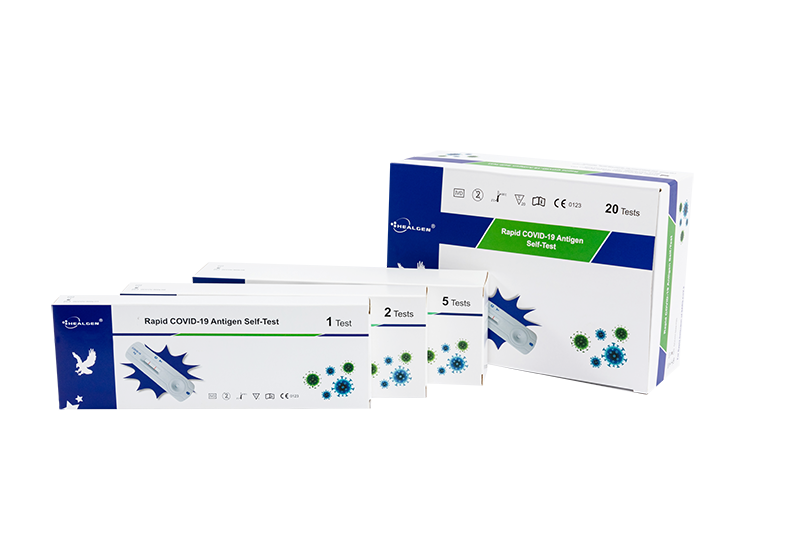 The certification of Rapid COVID-19 Antigen Self-Test marks that the use of the 2019-nCoV antigen detection reagent t developed by Orient Gene Biotech in the UK has been fully recognized, and it has been authorized to change from emergency use to long-term certification, further serving the regular needs for epidemic containment against COVID-19 in the UK.
In addition, Drug of Abuse Urine Test Cup which has obtained the FDA 510(k) certification is a rapid immunoassay, which can be used for preliminary qualitative detection of 15 most commonly abused drugs in the U.S. market including amphetamine, barbital, buprenorphine, benzodiazepine, cocaine, ecstasy, marijuana in urine samples. The acquisition of this certificate is conducive to the Company's further expansion of the U.S. market for family drug self-test and professional detection.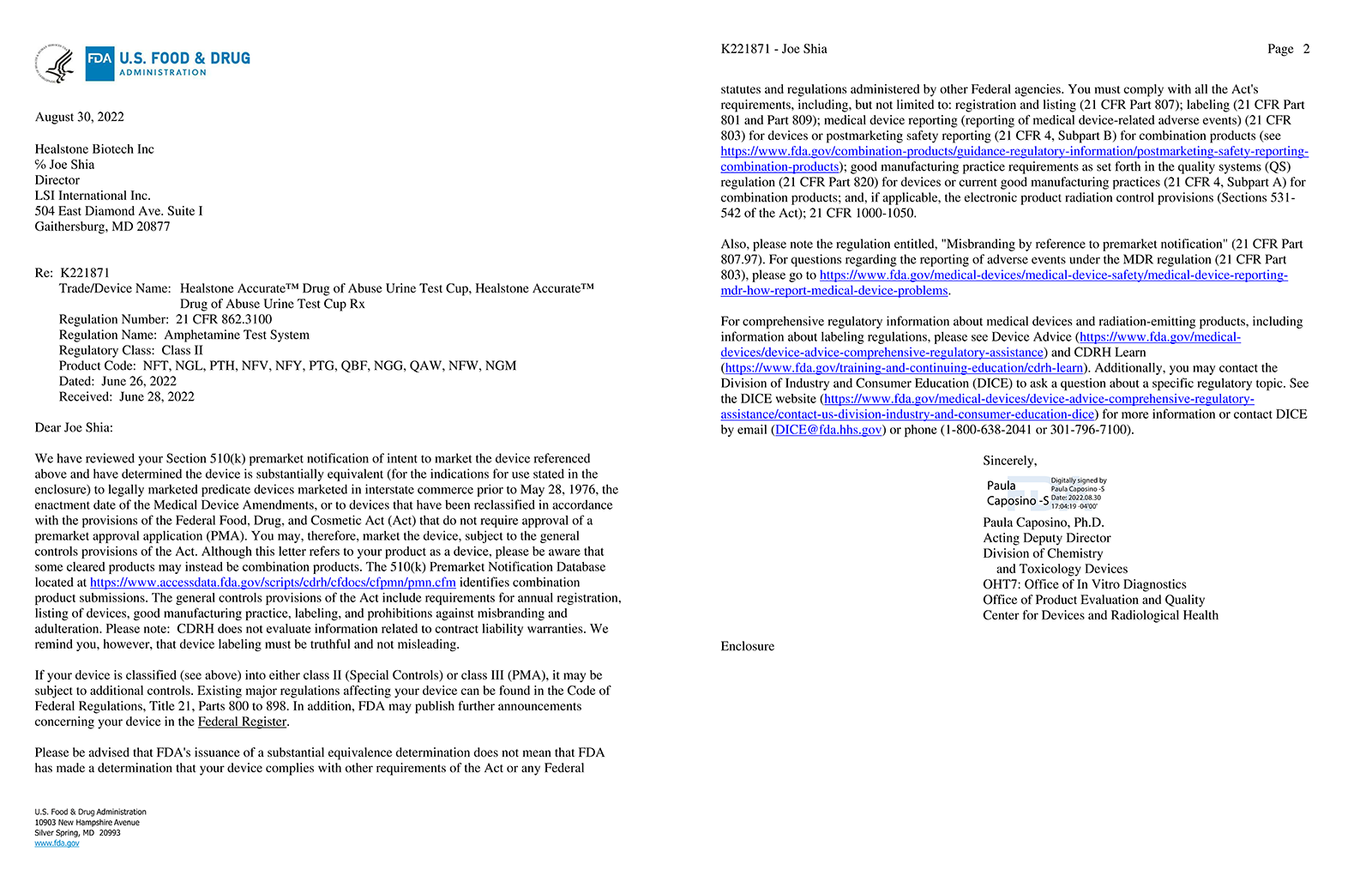 This double certification not only enriches the application scenarios of product solutions, but also demonstrates the improvement of the core competitiveness of Orient Gene Biotech. At present, with the reoccurrence of COVID-19 now and then, Orient Gene Biotech will continue to pool global scientific and technological strength to provide full support for global fight against COVID-19, and provide protection for global life and health.