On August 20th, Hainan Free Trade Port 2021 (the fourth batch) key project centralized signing activity and key industrial park investment cooperation conference was held. A total of 52 projects were signed offline and online at the event, the agreed investment is about 24 billion yuan.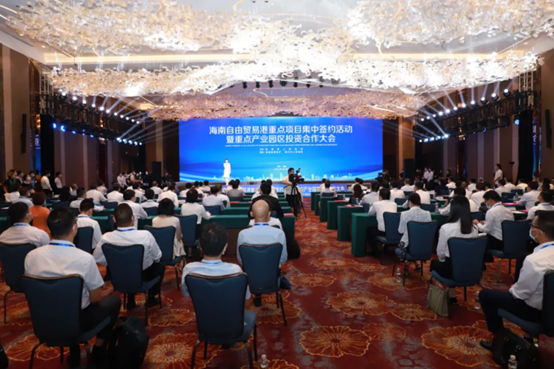 At the signing ceremony, Hainan Boao Lecheng International Medical Tourism Pilot Zone signed an investment cooperation agreement with Zhejiang Orient Gene Biotech Co., Ltd. (hereinafter referred to as Orient Gene). The two sides will make efforts in the field of biological products testing, focusing on the R&D, transformation and application of in-vitro diagnostic innovative products to add new momentum to the high-quality development of Lecheng.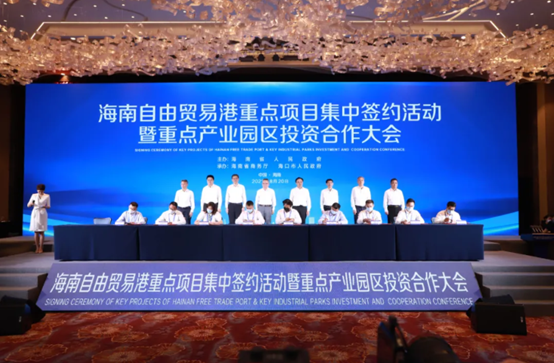 Liu Zhefeng (second from right),member of the Party Committee and deputy director of Le Cheng Administration, signed a cooperation agreement with Fang Xiaoliang (first from right), general manager of Zhejiang Orient Gene Biotech Co., Ltd.
With the development of the times and the continuous advancement of precision medicine, people's awareness of health is increasing, early detection, early prevention, and early treatment have become an important part of the health industry. In recent years, China's in vitro diagnostic industry has entered a rapid growth phase with huge scope for development.
Orient Gene, founded in 2005 and listed on the Science and Technology Innovation Board of the Shanghai Stock Exchange in February 2020, is a biomedical high-tech enterprise focusing on the precision medical industry, specializing in product development, production and sales based on technology platforms such as immunodiagnosis, molecular diagnosis, and liquid chips. After settling in Boao Lecheng, Orient Gene will establish an in vitro diagnostic products research and development, transformation and public service platform, mainly engaging in the introduction, research and development, transformation, real-world data analysis and third-party testing of domestic and foreign genetic biological products technology and products.
According to the agreement, the two sides will invest in the construction of wanzijian Biotechnology Project in Lecheng Pilot Zone, taking the technical platform of Orient Gene itself as the starting point, integrating international advanced medical technology resources with the policy and platform advantages of the Pilot Zone of Lecheng, carrying out the transformation application of one to four generations of gene sequencing technology, international advanced in vitro diagnostic reagent product development and clinical application research, etc., and through the self-built clinical laboratory project, clinical research data analysis and application, serving enterprises, hospitals and scientific research institutions .
"The preferential policies of Hainan Free Trade Port and Lecheng Pilot Zone, as well as the legalized, internationalized and facilitated business environment, are the key factors that attracted us to this place." Fang Xiaoliang, general manager of Orient Gene, introduced that Lecheng project, as a key hub on the route of Orient Gene biomedical technology, will play a dual role: firstly, as an input port for advanced foreign medical technologies; secondly, as an important output port for the transformation of new technology products to land, and accelerate the marketization process through a third-party testing platform.
Liu Zhefeng, member of the Party Committee and deputy director of Lecheng Administration, said that a good business environment is an important "booster" for the high-quality development of Lecheng, and the settlement of Orient Gene is of great significance to improve the extended layout of the medical and health industry chain in Lecheng Pilot Zone, and to promote the continuous optimization and upgrading of the industrial structure. In the future, Lecheng Pilot Zone will further optimize the business environment and business services, attract more domestic and foreign high-quality medical resources to accelerate industrial cluster, continue to promote the development of industrial science and technology innovation and transformation of scientific research results, and build a world-class medical science and technology innovation platform as soon as possible.
—— This post is from the Administration Bureau of the Lecheng Pilot Zone